How does our Coffee Subscription actually work?🤔


It's a bloody good question since you now have the choice of PREPAID or RECURRING subscriptions with Camp Grounds.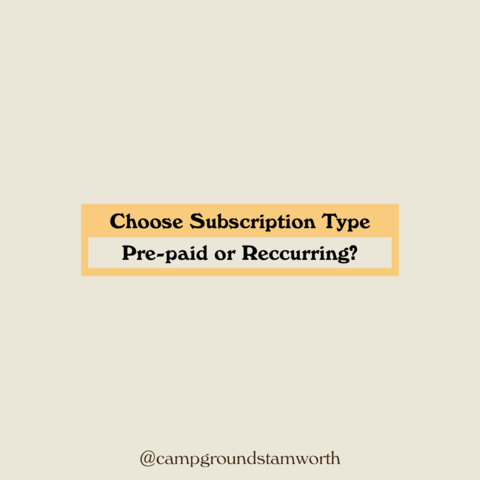 WHAT'S THE DIFFERENCE BETWEEN PRE-PAID COFFEE SUBSCRIPTION AND THE RECURRING COFFEE CLUB?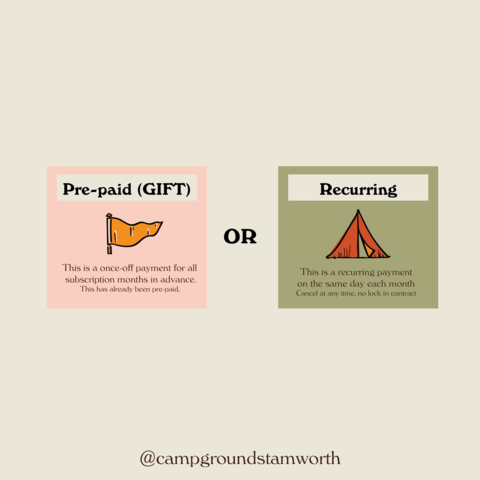 One payment for all the months – choose from 3, 6 or 12 months.
Price depends on quantity or grams/month.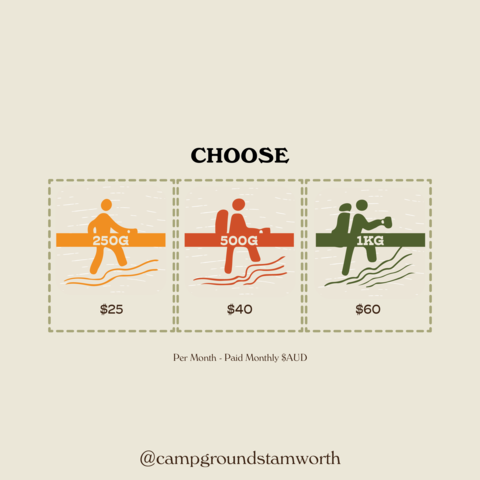 Get excited for your next coffee adventure
Knock, knock – who's there? It's your newest coffee experience. Delivered to your door (Australia wide) – a month's worth of coffee and a surprise gift with every bag! New brews are dropped on the 1st of every month – delivered to you or with free local pick-up in Tamworth.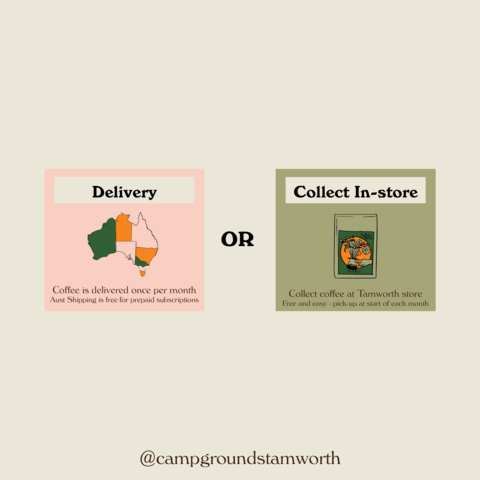 Our Promise to You:

No matter which way you go (recurring or prepaid) with your Camp Grounds coffee subscription you are guaranteed 👉
🌱 fresh flavours with totally new coffee each month
🦘only the best quality Aussie specialty roasters
🎁free gifts and beaut wrapping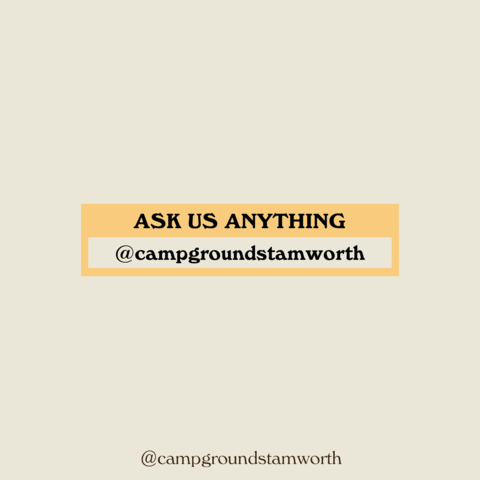 Still have questions about the Camp Grounds Coffee Subscriptoin?Send us a message on Instagram or Facebook or reach out on Email