Why did we choose Floozy as our house coffee supplier?
If you know us by now, you'll have heard the name Floozy. And if not? I suggest you buckle up and prepare for some awesome info about some totally rad chicks.
Who Knew That Floozy Are Such Badass Coffee Chicks? We did – that's who!
Floozy is the name of the Roaster of our house coffee beans – the ones that take pride of a place in our Tamworth coffee shop as well as our hearts. The flavour is as rich and lively as the packaging it comes in. It is the unique flavour and ethical focus of our house beans that sets us apart when it comes to quality coffee.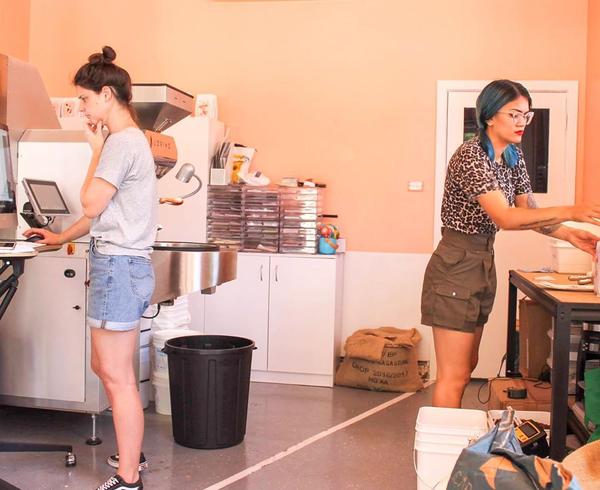 Where did the idea for Floozy Coffee come from?
Female owned and operated, Floozy are bringing recognition to women coffee producers. Founders Kristy Mujana and Priscilla Fisher (KMac and Cill) created the coffee brand in 2017 as a response to male bias within the industry.
It doesn't come with any surprise that the industry, like many others, is male dominated. So, these gals decided to make a mean brew, and let their efforts speak for itself. The aim?
"To showcase women in coffee and educate the future generations of badass coffee chicks" (as they wonderfully put it).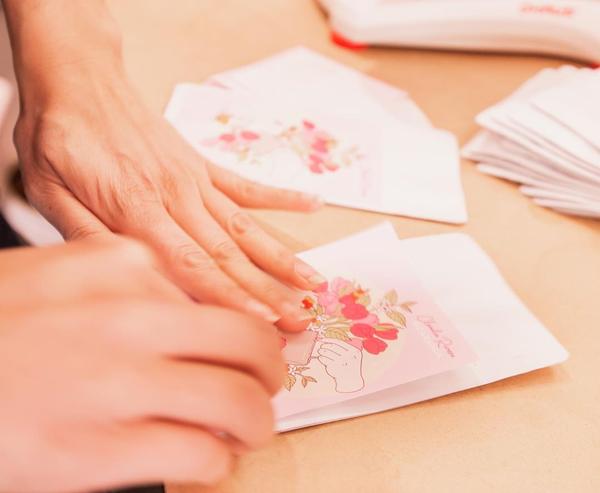 Who Said It Had To Be Ugly To Be Ethical
The Floozy gals have done an incredible job with packaging their beans. Art by Ciara (incredible artist), showcases her talents on each bag. These bag 'o' beans not only look snazzy but are sustainable. Floozy use Eco Barista Recyclable Bags designed to go in your soft plastic recycling bin (aka your Red-cycle). All their products are created with sustainability and ethical practices in mind, including their cute and compostable coffee capsules. Unlike conventional petroleum based ones, these pods are 100% plant based – yep even the top film! You know, for treating our planet with respect.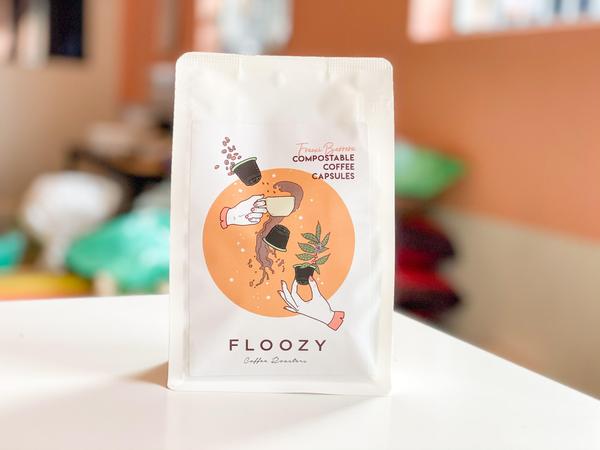 Who Knew That Drinking Floozy Coffee Was So Good For All Women In Coffee
Not only is the art awesome, but each bag highlights the producer behind the beans. Featuring the name and a bit of history about the grower of that delicious coffee creating the zing in your day.
It's the little things like this really bring quality and community together. Like the fact that Floozy donates part of their coffee sales to a cause that benefits women in need. I know, just when you thought these women couldn't get any cooler…
3 Places To Get A Taste Of Floozy Coffee
In Tamworth: you can have one of their brews in our coffee shop (duh!)
Anywhere: buy a bag of their coffee beans from us online to brew at home or wherever you make coffee from.
In Newcastle: You can find them roasting in their cafe space 'Besties' which is located just a stone's throw away in Newcastle, NSW. So it goes with this global pandemic, we must be besties using technology (great for this distancing thing), and sadly their King St cafe is closed for now. However, this doesn't stop them from roasting and selling beans to places like us.
Proof That CampGrounds Is Just As Badass As Floozy For Coffee
We think these chicks are onto something good and agree that celebrating women in coffee is super important. Did you know the team at Camp Grounds Tamworth is 90% women (besides one tall bearded man)? Each of us Happy Campers feel the incredible effect of having a female owned and focused supplier like Floozy. With the recognition and support Floozy brings to women in coffee, we are proud to call ourselves badass coffee chicks (yes even Matt).
Did you know that Kmac is actually growing coffee in her backyard ? We put Floozy in the hot seat to find out everything there is to know about the brand behind your morning brew.
'I can't fabricate the taste. I can't buy a coffee and be like 'I'm going to make it taste like chocolate ice-cream' – KMac, Floozy Coffee Roasters
To ensure you guys have the best CampGrounds experience possible, I sat down with KMac to get yours (and my) most asked questions answered. Once we got over the excitement of seeing each other's faces and working out who had the mute on,(oh the joys of Zoom) we got right to it.

Read the full interview with K-Mac from Floozy Coffee here
Want to learn more about us and our suppliers? Or maybe you know of a coffee roaster or brand that we should be supporting (maybe that is you) – contact us here.