By using our knowledge and passion of all things coffee, we are here to bring you the best experience we can. You've seen each Happy Camper at one point or another if you've visited our lovely cafe. If you're a regular, we probably know a few things about your life too. (don't worry, your secrets are safe with us) If you happen to have a dog, it's likely that we know your dog's name over yours.
So we thought, why not divulge a little for an even playing field, and get to know a bit more about each person that makes your brew (or scroll) each morning, and puts the 'Happy" before Camper.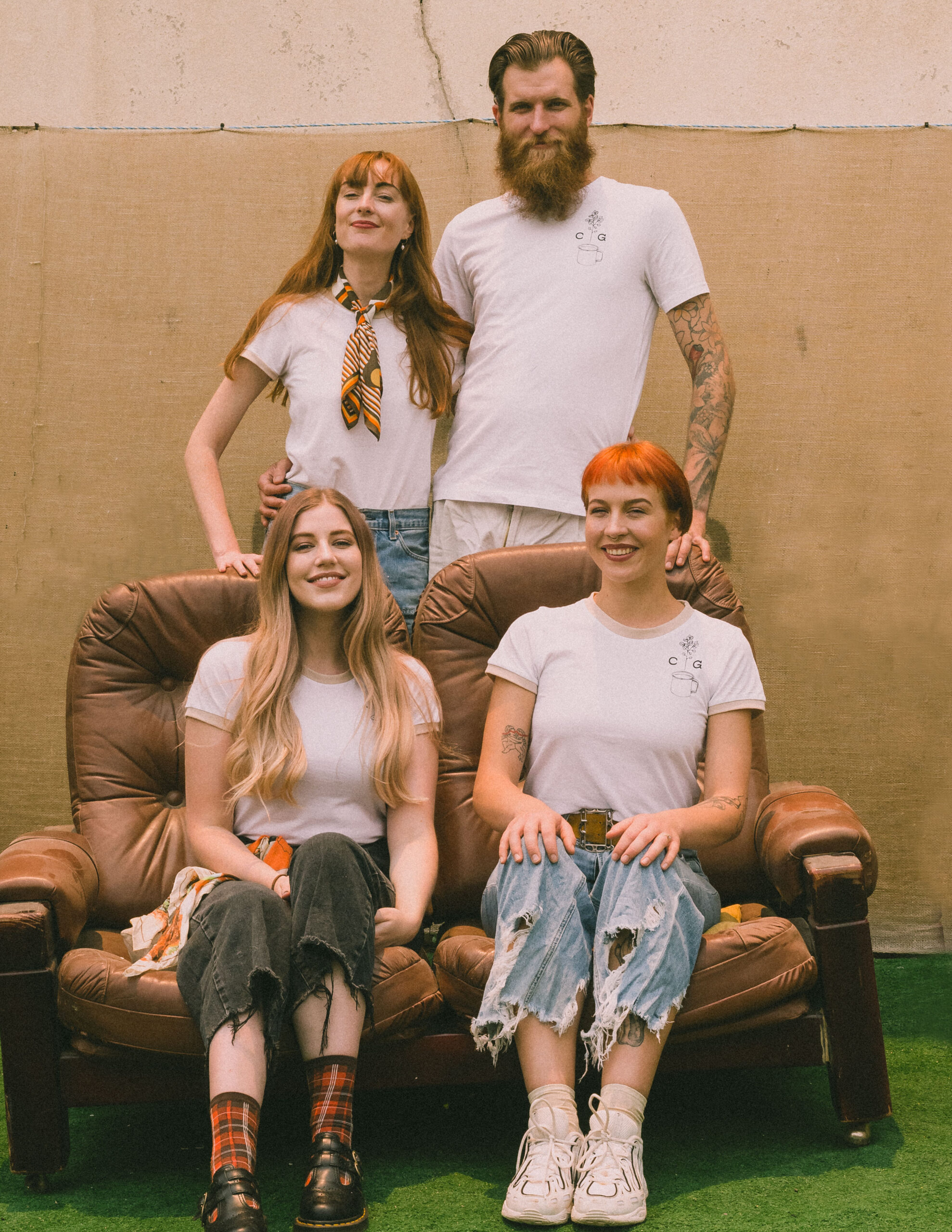 Say Howdy to your Tamworth team of Happy Campers!
Meet Matthew
Happy Camper, Delivery Driver, Coffee nerd, Owner
Born in Armadale, no, not that one, the Armadale in Western Australia, Matt was a travelling man at a young age and never stayed in one place for too long. His interests are coffee, coffee, and more coffee. With his goals to bring specialty coffee to regional Australia and educate the future of baristas, he and his wife Monique moved to Tamworth in 2018 and put those plans front and center which is how Camp Grounds came to be. You won't have trouble finding him, as you'll hear a zealous 'HOWDY' before you even set foot in the store. Making coffee, experimenting, and having fun is what he does best. Days off you say? Well, when he gets the chance he'll be entertaining guests, playing with his pooch (Marigold), and continuing to learn.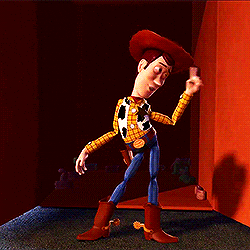 FAVE:Food: LasagneHobbies: Vintage toys, coffee, fishing, and being out in natureDaily cuppa: double shot flat white followed by an espressoBlack or Milkcoffee: First coffee always milk then blackWashed or Natural Beans:I'm gonna throw in the honey pulp process as I love those sweet big notesArtist/Band: Redgum, ZZ Top, a dash of KISSAlbum: Afterburner – ZZ TopTV Show: Fairy TailMovie: Alien, it's a classicPlace to be: Swag by the river with my wife, pooch and fishing poleThing to do in Tamworth: Marsupial park baby – it's free, fun, and who doesn't love a wallaroo.Video Game: Pokémon
Meet Monique
Happy Camper/ Marketing & Creative/ HR Boss Lady
Born in Gunnedah, raised in Inverell, she is a country girl at heart. Monique moved to Tamworth in 2018 from Italy. Studies in Fashion Design took her to Melbourne and Milan but it is at home in regional Australia that she is most happy. Throughout studying she has loved working in customer service and hospo. Monique created Camp Grounds with husband Matt as a place to share really good coffee experiences and when the shop opened in December of 2019 that dream came true. When she is not snapping doggo pics at Camp Grounds HQ you can find her writing up a storm on socials or doodling designs.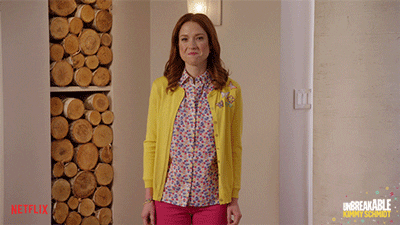 FAVE:Food: ChipsHobbies: Design, painting, yogaDaily cuppa: Batch Brew or a Soy FlattyBlack or Milkcoffee: Black Washed or Natural Beans: NaturalArtist/Band: WAAX, Regurgitator, SkeggsAlbum: Foo Fighters – In Your HonourTV Show: Stranger Things, That 70s Show, The OCMovie: Candy (Heath Ledger), The Holiday (Kate Winslet)Place to be: Camping under the stars or eating popcorn at the cinemaThing to do in Tamworth: Trekking up Flagstaff with Marigold & MattVideo Game: Overcooked 2, Rollercoaster TycoonPets: Marigold the Border Collie
Meet Madeleine
Barista, Blog writer, Happy Camper, Resident Comedian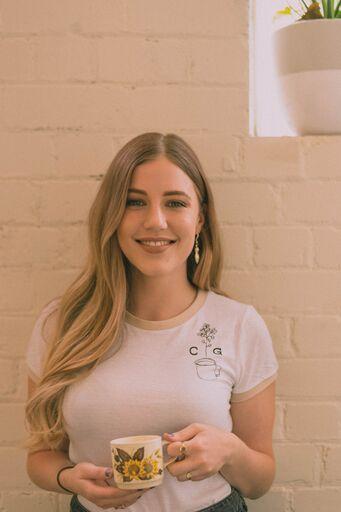 Lover of a good book, film or conspiracy theory, Madeleine spends most of her time in worlds that don't exist. When she is in this world, however, you'll catch her at Camp Grounds behind Ivy (the beautiful green coffee machine) working on her latte art, chowing down on a pizza scroll, or having a mid morning groove with the gang. She loves to express her style through vintage clothing, and you'll likely find her at home, cuppa tea in hand, record playing and candles burning. She plans on exploring as many foreign cities as possible, but in the meantime is exploring the world of coffee through writing for this very blog. She has a way with words and is your go to gal for quotes.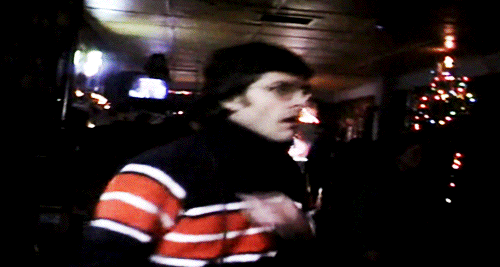 FAVE:Food: BREADHobbies: Writing, reading, listening to records, watching films, browsing Etsy for vintage goodsDaily cuppa: Double or triple small flatty with a dash of oatBlack or Milkcoffee: BlackWashed or Natural Beans: NaturalArtist/Band: leetwood Mac, Harry Styles, Julia Jacklin, Joni Mitchell, Arctic Monkeys, Jefferson Airplane, Queens of the Stone Age, Arcade FireAlbum: Rumours – Fleetwood MacTV Show: Avatar – The Last Airbender, Charmed, Buzzfeed UnsolvedMovie: Little Women (2020), Emma (2020) Pride and Prejudice (2005), Almost Famous, Empire Records Place to be: At the movies with popcorn and a pepsiThing to do in Tamworth: Op Shopping, lounging in the parkVideo Game: I clean up in Mario Kart
Meet Scarlett
Barista/ Happy Camper/ Delivery Driver
Scarlett is obsessed with all things coffee. Well, maybe it's a 50/50 tie with Star Wars, nevertheless, you'll find no one nerdier than this woman. Born and raised in Sydney, Scarlett left the big smoke for Tamworth in 2009. Did I mention she loves coffee? Behind the machine or pulling equipment apart is what you'll find her doing at Camp Grounds. She roasts with New England Roasters which are based right here in Tamworth (how cool is that!) After work she will be sitting on her couch surrounded by her three cats Flicka, Leo and Billie, Luke Skywalker helmet on, and getting lost in the Star Wars universe.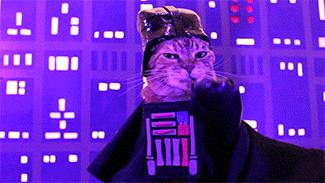 FAVE:Food: Potato of any kind or ramenHobbies: Painting, drawing Daily cuppa: Espresso or soy latteBlack or Milkcoffee: Black coffeeWashed or Natural Beans: WashedArtist/Band: Nirvana Album: In UteroTV Show: Buffy the Vampire SlayerMovie: Any Star Wars moviePlace to be: Outside amongst the trees with a warm coffeeThing to do in Tamworth: Driving to the lookout at night to view the cityVideo Game: Mario kart, Luigi's Mansion or Until Dawn
Meet Alison
Barista, Supplier of Sweets (Wake and Cake), Plant Consultant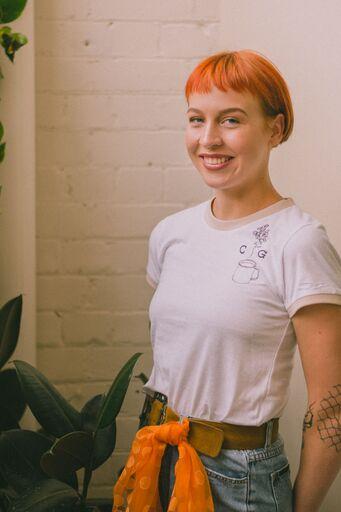 Born and raised in Manilla this lovely lady moved to Tamworth in 2018. You know those delicious sweets you're consuming as you leave Camp Grounds? That's all her baby. Her passion is to create sweet and savoury goods that are delicious, and just so happen to be vegan. Within Camp Grounds HQ, she can be found restocking cakes, reorganising the storage room, writing up the daily brews, and by her own admission, talking too much. If you're looking where to find her, the easiest place to go is the Bunnings garden section. If she's not there? Alison will be baking up a storm in the Wake and Cake kitchen, tenderly stroking her monstera (Monty), or probably, still chilling at work.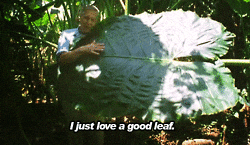 FAVE:
Food: IQ burrito, double beans, 1 scoop black rice, hold the corn chips, double guacamole, IQ salsa, tomato salsa, jalapeños, 1 line verde, Z trezigo "bone Apple teeth".
Hobbies: Cleaning, tending to my plant babies, walking my Lunie
Daily cuppa: Extra shot almond latte, warm, 3/4 full
Black or Milk coffee: por qué no los dos
Washed or Natural Beans: Natural
Artist/Band: Tame Impala, Sticky fingers, Catfish and the Bottleman, Dope Lemon, King Krule and Frank Ocean .
Album: The Slow Rush – Tame impala
TV Show: FRIENDS, Nailed it, MAFS (in secret)
Movie: Silence of the Lambs, Trainspotting
Place to be: My bed. It's big and it's got a dog, a cat and a Jackson.
Thing to do in Tamworth: Snag red hot bargains at the Op Shops, Picnic in Anzac with my pup Luna, getting heart palpitations in the Bunnings Garden Centre.
Meet Ella
Happy Camper, Master of Iced Drinks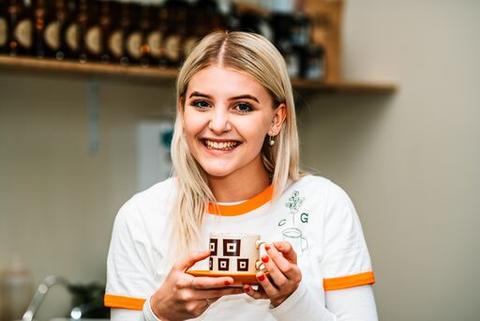 The youngest of our Happy Camper crew is Ella. Interested in the arts such as music, makeup and photography, Ella has a keen eye for many different forms of beauty. Born and raised in Tamworth, she dreams of coastal getaways and delicious foods. Greece is her destination of choice when we're talking travelling. She plans to work hard and get to where she needs to be soaking up the sun while listening to some great bands along the way. Ella loves to make up yummy iced drinks and serve our amazing customers with a smile. When not at work, she'll be eating food, hanging with friends and the fam, or mostly shopping.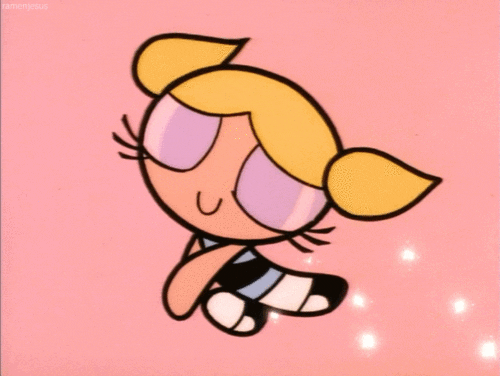 FAVE:Food: Ooooh boy this is hard, but I'm gonna have to say CHINESE!!!Hobbies: Taking photos, working on beauty and makeupDaily cuppa: Large caramel latteBlack or Milk coffee: If I must answer it would be milk all the wayArtist/Band: Sticky Fingers, Skeggs, Frank Ocean, Mac Miller.Album: Blonde by Frank OceanTV Show: American Horror StoryMovie: GhostPlace to be: Outside in nature creating artVideo Game: Minecraft